Coaching for Coaches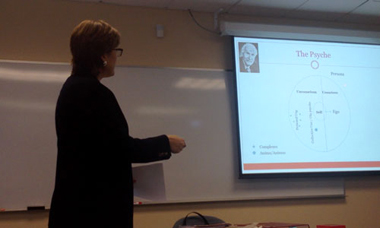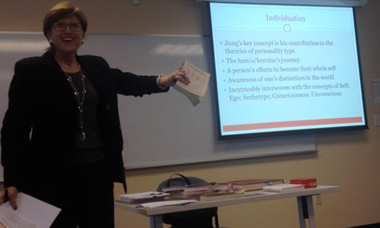 Janet is uniquely suited to developing coaches with her background and doctoral work in Human & Organizational Development along with having interviewed over 200 Executive Coaches. She understands the coaching market place and the challenges in today's corporate environments. She is committed to her own continuous development and invests in such opportunities regularly.
Coaching is demanding work that requires coaches to continuously focus on their own personal growth in order to maintain their effectiveness. This is a critical component of good coaching. With the nature of our client's professional development often intersecting with personal challenges, emotions, and hardships, coaches need to stay centered, reflect on their own behaviors, and recharge.
Coaching for Coaches is an opportunity to build integrity within yourself so you can provide coaching services to your clients from a balanced, emotionally savvy place. This is a time to meet with other coaches in an intimate setting to calibrate, confide, and challenge yourself to find your personal sweet spot.
This program is typically offered in a small group format, but one-on-one time with Janet can also be scheduled. While a framework agenda is planned, much of the time is spent one-on-one, or in triads targeting areas of personal need through support, inquiry, validation, and challenge. This is an integrative approach that draws on the work of Ken Wilber, Carl Jung, Robert Kegan, David Whyte, and other developmental psychologists, theorists, poets, and specialists.
Presentations
2/2013 The Wounded Healer Archetype: Advancing Our Knowledge of Jungian Psychology (DVAPT)
2/2012 Leadership Coaching; Applying an Analytical Framework (DVAPT)
2/2008 AGPA Annual Conference: Group work with Executives in Pharmaceutical and Healthcare Organizations
12/2007 Executive Women's Network, Philadelphia
4/2006 American Society for Training & Development: Increasing your Strategic Influence through High ROI Executive Coaching
2/2006 Conference Board Annual Conference on Executive Coaching: A Global Coaching Model
2/2005 Conference Board Annual Conference on Executive Coaching: Plenary Session: Creating a Coaching Community
2/2005 Human Resource Planning Society: Coaching Learning Network: Coaching ROI: Measuring the Intangibles - Panelist