This is a highly personalized development opportunity, typically reserved for an emerging or high potential leader. The client is challenged to enhance his or her leadership skills and to execute more effectively resulting in greater job satisfaction and increased business results. We customize a plan and timeline specifically for each client. Whether 6, 9, or 12 months, the work is divided into 4 phases of development.
Phase 1
First we consider aspirations from the perspective of the manager and the individual. For example, why does this individual want or need development? And, what is the future role you envision for this individual? Finally, what level of commitment is this individual ready to make to develop new skills? In this phase, a contract will be agreed to by the individual, the manager, and often the HR representative. Confidentiality, timelines, and fees are discussed as part of the contracting
Phase 2
In this phase we make a detailed assessment of the individual's style, behavior, and leader effectiveness, and together we determine which areas of behavior should be modified, strengthened, or eliminated. Newly required skills will be identified for development. To make this assessment, we integrate 360º data gathered through interviews with the individual, manager, direct reports, and co-workers, with additional information acquired through surveys. Once the data is gathered and themes are developed, it is reviewed with the coaching client. Only the client has access to the report. At this point we refine the development plan, complete with deliverables and measures to determine success.
Phase 3
Now the actual coaching begins. During each session, coach and client work through current issues and challenges as well as goals included in the development plan. A challenge and support approach enables the individual to learn in the moment and through his or her own logical path. Integrity, authenticity, and achievement of results are foundational to the work. The manager and HR representative are kept apprised of the individual's progress by the individual, and plans are modified as appropriate. When necessary, the coach will attend this appraisal meeting.
Phase 4
Finally, the individual and his or her continuous development is transferred to the manager and the HR partner. This is a key time to insure a more intentional agreement as to how manager and employee will work together. As we conclude the engagement, we work with manager and HR partner to review what has been accomplished relative to the goals we set at the beginning and to evaluate the satisfaction level of everyone involved.
"Being a CEO is the nuts!...Over the top. Wild. Fun. Outrageous. Crazy. Passion. Perpetual motion. The give-and-take. Meetings into the night. Incredible friendships. Fine wine. Celebrations. Great golf courses. Big decisions in the real game. Crises and pressure. Lots of swings. A few home runs. The thrill of winning. The pain of losing."
Jack Welch (with John A. Byrne), Jack: Straight from the Gut (2001)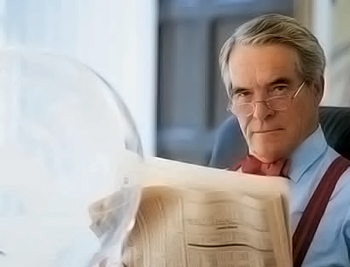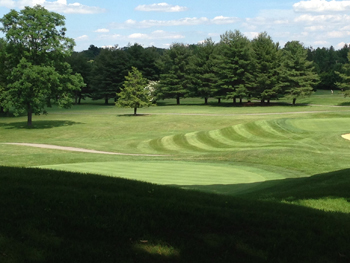 Golf, the sport of business…
Today's organizations are about relationships – how to get things done with and through others. We are more collaborative than we've ever been – partnering around the globe with those we don't really know and in some cases struggle with to communicate effectively.
On the golf course everything is even – the playing field is leveled out with what is known as a "handicap." Sometimes you play with people you know and other times you're playing with complete strangers. You can play with anyone (almost anyone) and have a decent round. You play your own best game and you are trusted to play an honest game.
Coaches are primary to athletics and sports psychologists abound. It is a natural for athletes to value a good coach. There is mutual respect and a balance of support and challenge and an overall desire to succeed. Because of the pressures of sport most serious athletes have some experience with a sports psychologist. This individual knows about stress, performance, and results, and provides advice and guidance to enable the player to reach their goals. In business, the idea of a coach is still relatively new. But research shows that the return on investment is high. Most clients express the value of a confidant, a sounding board, a thinking partnership – someone who cares about my success.
So many emotions arise on the golf course, from the elation you feel when you first look out at the sprawling greens in front of you, to the anxiety of the bunker shot and the disappointment of yet another slice. And, there's a lot to be said about the thrill of victory and the agony of defeat.
We have a great opportunity to build our emotional intelligence from a round or two of golf. Mark Twain once said about golf that it was a good walk spoiled. But, that's a choice and creates an opportunity to learn. Once we gain insight into our reactions on the course we can juxtapose those behaviors and outcomes with our experiences in the workplace and develop real, clear ways to adjust or change our behaviors for greater success.
When we have a bad day in golf we can feel that spiraling down into hopelessness just like we can in a bad day in the office. Or, we sense the irritability that comes with frustration. Our reactions tell us a lot about how we will deal with workplace incompetence (our own or others). That first-hand look at our emotions enables us to reflect and try new approaches in order to develop our emotional intelligence – to re-collect ourselves and re-imagine what we can be in the workplace.
Golf requires planning and strategy, as well as tactics. The mental side of the game is very important to the physical competence and overall success. Once one gains the general skills and abilities of golf, they realize there is so much more to value than just getting a par…or better yet, a birdie-- the serene beauty of the environment and the social aspect of the game can improve our well-being.
Sport has been a teacher to many in our culture – whether hazarding one's self to play the game, or being an active, encouraging spectator. We can use these experiences and insights to develop a learning attitude and build leadership competencies, especially for those who learn by jumping in and doing. In fact, if we believe the research of 10-20-70 (Lombardo and Eichinger), we know that 70% of what we learn comes from engaging with and doing something. I strive to make my work inside organizations active, but on the golf course that's a given. There's 100% engagement.
So let's talk about your game on and off the course, strategize a plan for success and drive it home.